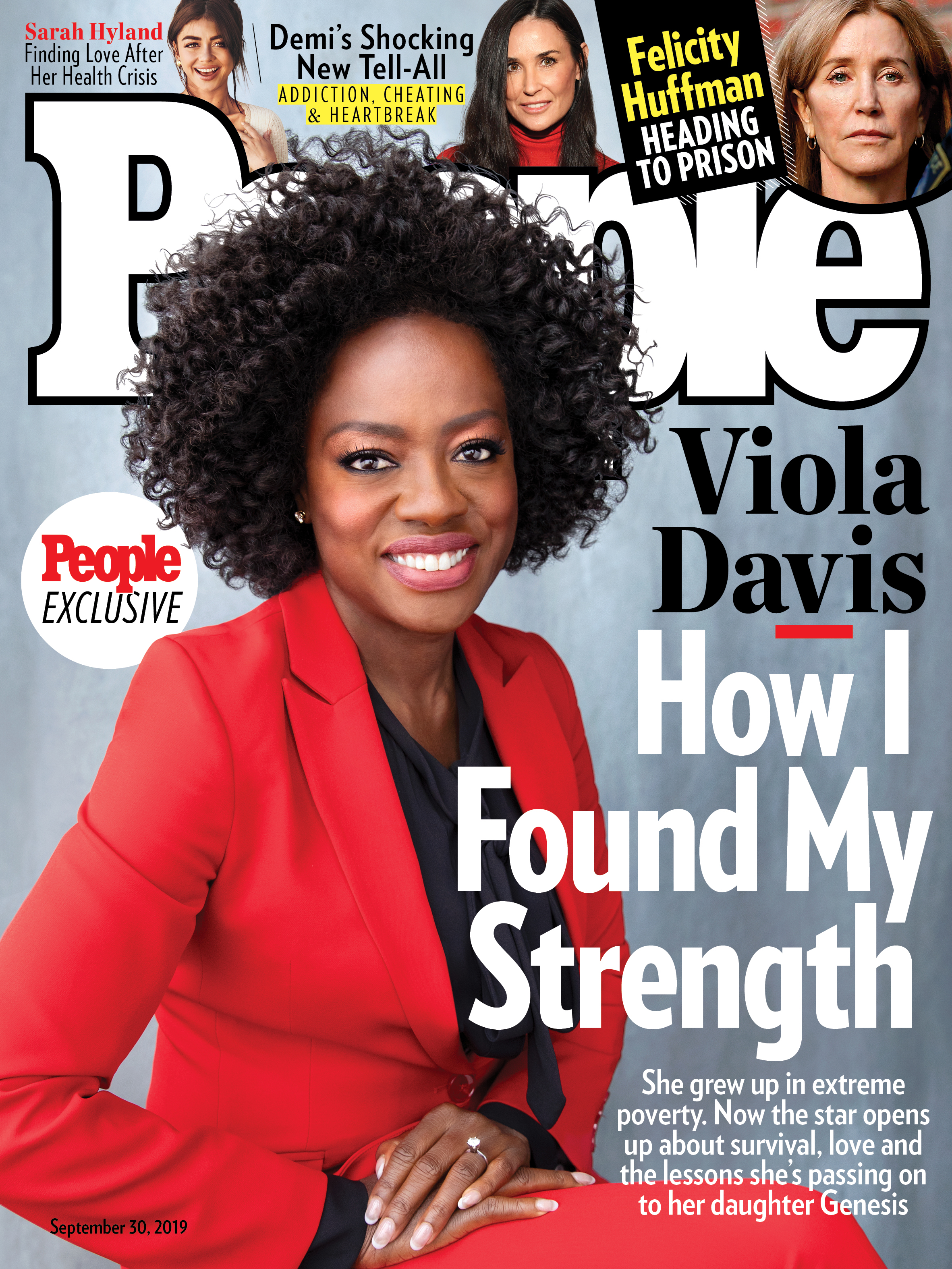 Hollywood actress, Viola Davis in an exclusive interview with PEOPLE, opens up about surviving childhood poverty, what she learnt about love and the lessons she's hoping to teach her daughter, Genesis.
She said:
I realized we were poor, but I was making my way through it. You either hope or you don't. And it was hope and dreams that made me put my feet on the floor every morning and just approach every day with a sense of enthusiasm. It was my fight or flight that kicked in.
While her father struggled to make ends meet she found support through what she describes as "countless" names and faces.
I can't tell you how many people have helped me. I had a principal and I would come into her office and she would have a paper bag full of clothes. They were hand-me-downs, but they were so cute, the little purses, the A-line skirts. One teacher in particular looked at me one day and said, 'Viola, do you know you're an all-American girl?'.
I was like, 'Me? But I don't have blonde hair and blue eyes.' He said, 'No, you're an all-American girl. You're smart, you have all these attributes.
A mother to daughter, Genesis who is 8 and her husband of 16 years, actor Julius Tennon, Davis knows exactly what advice she would tell her 13-year-old self.
I would tell her that she was enough. I wasted so much time listening to the naysayers. And I just wish I had listened to the other voices of people saying that I was beautiful and talented. I always thought when you listen to that, you're conceited, but I wish I had listened to that more. I wish I had pranced through the world with just hoity-toity confidence and over exuberance.
Watch:
The post Viola Davis talks Growing Up, Career & Family with People Magazine appeared first on BellaNaija – Showcasing Africa to the world. Read today!.