Rejoice Abutsa: My Journey To a Fully-Funded Chevening Scholarship!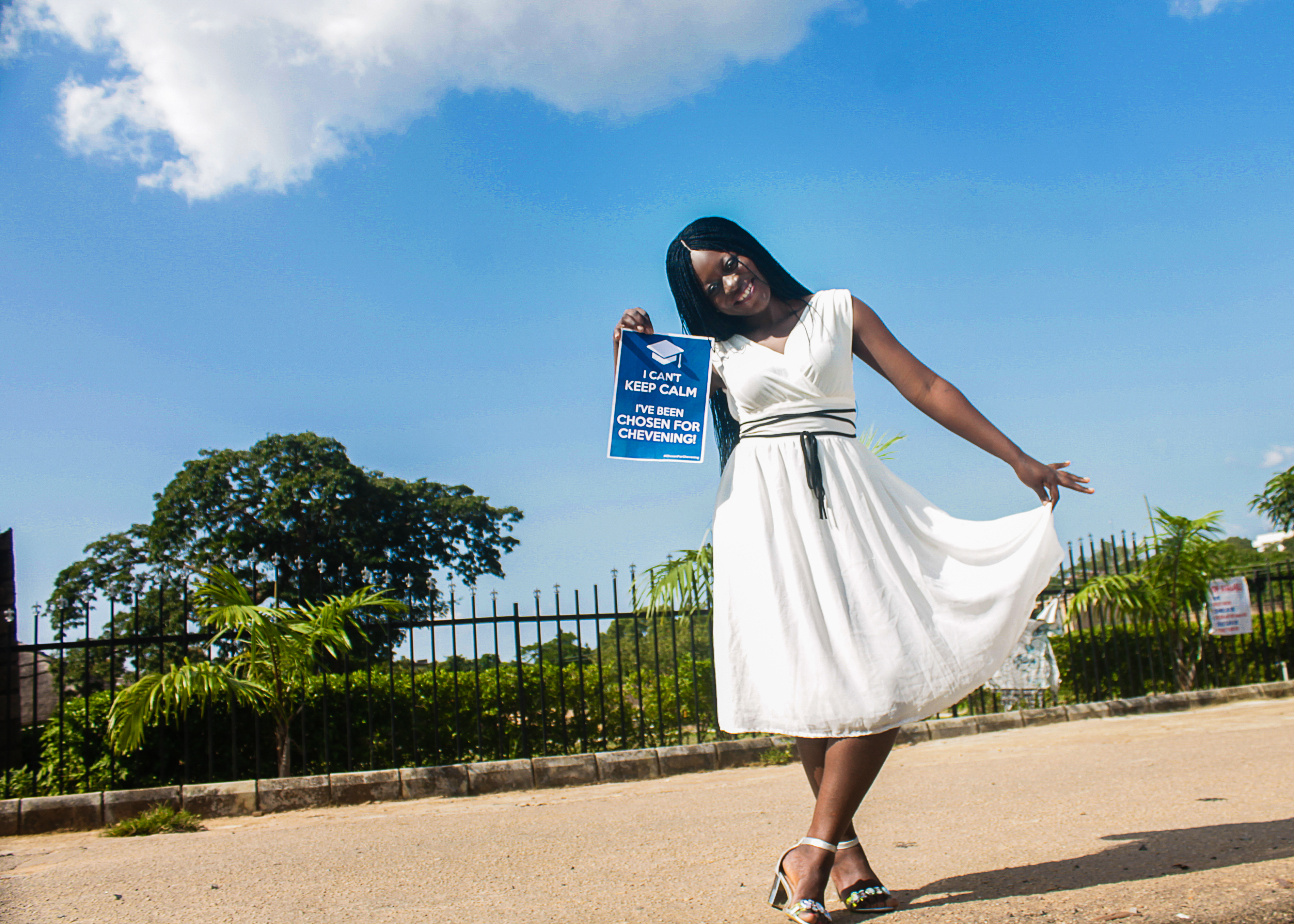 Three years ago, I began the process of applying for an international scholarship; however, I did not submit the application – for two reasons. The first was the desire to immerse myself in full-time work, explore industries and decide if I was truly passionate about the Creative industry, or if it was a phase that would wear out. The second reason was that I did not want to study for a Masters degree because I was advised to "just do it after NYSC".
Throughout my Undergraduate studies, I knew what a Masters should mean for my career and it was important not to compromise that. I was already volunteering at a TV station, then moved to an experience that exposed me to the challenges street children, and especially young girls face due to the superstitious accusation of witchcraft in Calabar. By the end of the same year, I started nurturing a creative platform that has now signed thousands of talents and has connected hundreds of them in entertainment/creative jobs.
My storytelling skills improved, due to fieldwork. I had also worked on freelance jobs that allowed me apply my creative-thinking cap to film marketing, as well as e-commerce companies, financial/insurance institutions and fashion and beauty businesses.
I found the Chevening Scholarship from a scholarship website in 2016 and like with many things I am interested in, more than a year of research followed. The first time I read about the scholarship, I visited the website and consumed every information that was necessary. I strongly agreed that I was not eligible at the time and I needed to give it time. Instead of apply and gamble with luck, I continued developing my skills and network in the creative industry. If you do not know what the Chevening Scholarship is, click HERE to read more about it.
In 2017, I was lucky to also find THIS article by Anu Adelakun. I was inspired again, but I was also certain that I needed another year before trying for the scholarship. I was already certain that my passion for creative innovation was a life-time thing.
As I explored more opportunities from Jos to Calabar, and then to Lagos, I understood how differently each of these states operated, especially in terms of filmmaking and what creative capital was available in each. The confidence I desired to pursue a Masters degree, from the work I had done, my educational background and my future career plans was there, but I still told myself, "give it one year!"
By early 2018, I'd developed a small but passionate network of scholars from different countries across the world. Some of them were studying a creative course I had interest in, others were in schools I fancied and others had interesting backgrounds that I could draw inspiration from. By August 2018 when the Chevening application opened, I was certain that it was time for the opportunity.
To be honest, scholarship alerts are not hard to find! Subscribe to an email list that promises scholarship alerts and you could have as many as 30 options to choose from in a month. What I consider very important for every opportunity is to be certain that you are ready and focus your energy on the one that suits your plans. I saw more than 100 scholarship opportunities before applying, but I narrowed my options to two, and Chevening was where I poured every ounce of energy.
In this age, policy makers require some level of creative expertise to flourish. There are countless opportunities to innovate and ensure that creative people are making the best use of their skills. Chevening sponsors leaders from different parts of the world to study for their dream course. The access to a network that would ordinarily take over 50 years to build is also narrowed to one year through the scholarship. While researching and connecting with winners of different scholarships, I realised what a big deal the Chevening network is.
However, to scale through the stages, I did some serious soul-searching. I believe this played a part to my success. Aside from the essay questions I had to answer, here are the questions I answered for myself before going through with my application.
Is this what I really want to do in the next 10/20 years?
I am very certain that in another ten years, my passion for the Creative industry will only improve. I have been passionate about this industry since I was a child. It goes beyond the pictures from my drama and dance club days in primary school.
As a young child, I never thought I should be a doctor or in a science class. In Primary school, I liked the touch of the red pen on my assignments, so I thought I would be an English teacher and enjoy marking essays. Just before I graduated from Primary school, I was certain that my call was to be a dancer and then a footballer, even Eugenia Abu, and then an actor.
In Junior Secondary, I made up my mind that the call was to work on projects like Cyprian Ekwensi's "The Passport of Mallam Illia" as a writer. I enjoyed every bit of my Literature class and it helps that I come from a family with great appreciation for Nollywood and Brenda Fassie. This also meant that each piece of Literature was explicitly visual as I read them. My desire for filmmaking grew through literature. I infused Brenda's music to chapters that I thought deserved her as soundtrack. You will find one or two tributes to Brenda and how I plan to immortalize her legacy with film, written on my Facebook page during my undergraduate days.
If you read my articles HERE or for people in my network, my passion for the creative industry, especially film is "EXTRA". My mentor, family, friends, colleagues, my Chevening interview panel have seen me go wild about it. It grew with me and I am certain that this is where I am called to be.
Answering this essential question will help when drafting your essays. It shouldn't be a "maybe, I should do this…", or "everyone is going into this…". Confidence in your career plans and what you want to do because you have chosen to be the one to do it is power.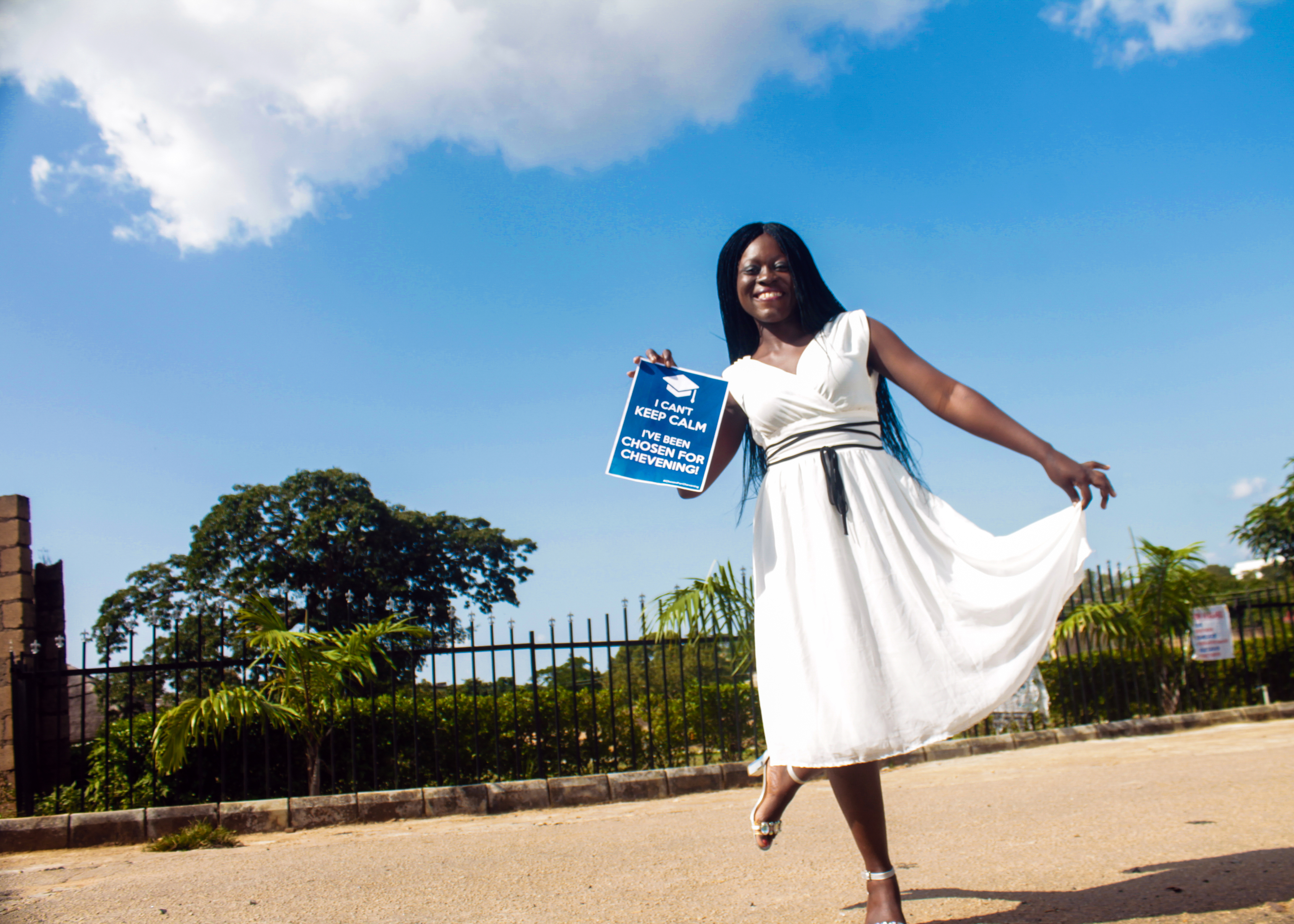 How do I stand out among 60,000 global applicants?
Your essays will take you through the first door. Communicate well and be authentic. There are many people with dreams of studying the same course you want, at the same university, and with hope to do similar things you intend to do. You cannot see their essays, but you can communicate your passion in a way that can only be known as "Rejoice", or "Amina" or "Insert your name". A very crucial step after you submit your application is that it will go through a plagiarism check. Your essay will not go any further if you are found dubbing.
I also believe in keeping things realistic, turning water into wine is great, but how? Find people that share in your passion and you can consider how the world-class education you gain will inspire you to inspire others, to join you to "turn water into wine". Do not point to the problems without solutions. I spoke to friends and to people that shared in my passion, just to make sure that I was not blabbing and presenting bigger than life solutions. I engaged in arguments to expand my thoughts while writing my essays.
Your creative process might be different and that is okay. In my case, I like engaging in discussions for even the simplest things. Always remember, as you engage with others, your authenticity matters. Do not compromise it!
To make it easy, ask  "why should the Chevening scholarship board be interested in me?" Chevening is one of the top scholarships in the world. Check the statistics of applicants, every year! Answering this question will put many things in place.
As it is with applying for jobs or going for anything you really want, the Chevening process can be heartbreaking. You can be part of the 1% to get the scholarship or receive the heartbreaking email that all applicants dread.
The eight months – one year Chevening process taught me lessons on patience. Beyond all the hard work I put in, God worked!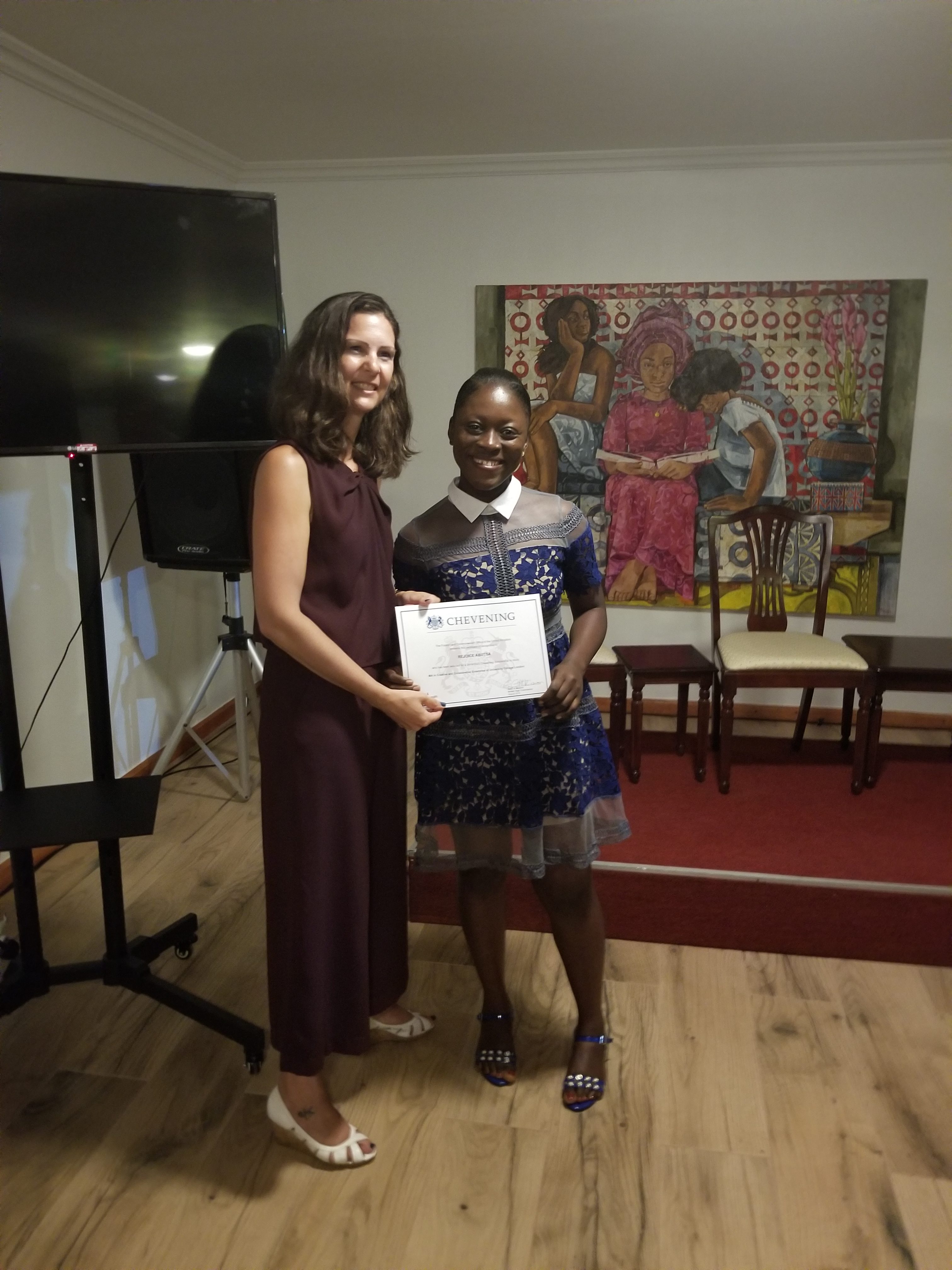 Positive vibes all the way
In all my preparation to apply for Chevening, I did not plan for or understand what it meant to truly wait for something to happen. You will find countless groups created by fellow applicants where theories will be thrown left and centre, avoid them. The Chevening process is very transparent and before applications even open, a timeline of activities for the whole year is published on the website. That information is enough. The theories will get to you, one way or the other. Just avoid them! None of these theory-mongers work with Chevening and they do not know who will be long-listed, shortlisted or those that will be conditionally selected. Some people are called to bring fake news, guard your sanity.
My support team
As far back as 2015, my mentor knew my career plans and was very deliberate about the opportunities she shared with me. She read all of my essays and spent hours on the phone, critiquing, line by line. You do not want to know how many drafts I had to write because of the honest feedback that came with having her by my corner. She gave my hope so much energy. She was my second eye through the whole process. My younger sister played the role of a therapist and became a motivational speaker to help with my fears. My senior friend who has watched the better part of my career and has always guarded my path prayed with me through this process. I had Anu, who held my hands through this. My lecturer came through.
I had a "Chevening support team" of five people. Two read my essays, three gave emotional support. They prayed with me and listened to my fears. That was more than enough and because of these people, I made it here. Whatever you do in life, find people that help you become the better version of yourself. You must also show them that you are ready and capable.
I will be studying Creative and Collaborative Enterprise (MA) at the University College London, starting this September. The course is taught by leading practitioners in the Creative Industry and will groom me to set up an innovative creative business. I tell everyone that I am going to study for an "M(C)BA". That is a "Masters in (Creative) Business Administration".
I chose the University College London, after getting admitted to all three Russell-group Universities I applied to. UCL is eighth in the 2020 QS World University Rankings, top ranked institution in London, third in the United Kingdom, and fourth in Europe. It is known for its research excellence and its ability to inspire students to lead through practice-based teaching.
The Chevening application is open now. I hope that next year, you carry the #ChosenforChevening placard and inspire someone that is eligible and passionate for progress to apply!
*Disclaimer: The views and opinions expressed in this article are those of the author and do not reflect that of the Foreign and Commonwealth Office (FCO), its partner organizations or any scholarship awarding institution.
The post Rejoice Abutsa: My Journey To a Fully-Funded Chevening Scholarship! appeared first on BellaNaija – Showcasing Africa to the world. Read today!.