A portrait of an American hairstylist, Christine Elizabeth Davis will appear in the Modern & Contemporary African Art Auction on October 15th.
The lost painting was created by one of the most revered African artists of the 20th century, Ben Enwonwu. The portrait left Nigeria in 1978 and remained in the possession of a family in Texas.
Christine Elizabeth Davis nee Putney was an American hairstylist, of West Indian descent, living and working in Accra, Ghana. She was born in Mount Vernoun, New York and moved to Ghana in her early 20s. In 1969, Christine moved to Lagos with her British missionary Husband, Elvis Davis.
Christine was in her mid-30s at the time the painting was created. The painting remained in the family since its completion in 1971 and was exhibited in Lagos before leaving in 1978.
Sotheby shared details on the painting on their official Instagram page. It read,
Rediscovered❗️A radiant portrayal of Christine Elizabeth Davis, an American hairstylist who relocated to Ghana in her early twenties, before settling in Nigeria with her husband Elvis. Here they befriended the eminent Nigerian master Ben Enwonwu MBE, who painted Christine's captivating portrait in 1971.

The painting has remained in the family ever since, and although cherished for its sentimental value, they were entirely unaware of the huge importance of the artist or the value of the painting, until a chance 'googling' of the work's signature.

The painting will appear in our Modern and Contemporary African Art Auction this October 15.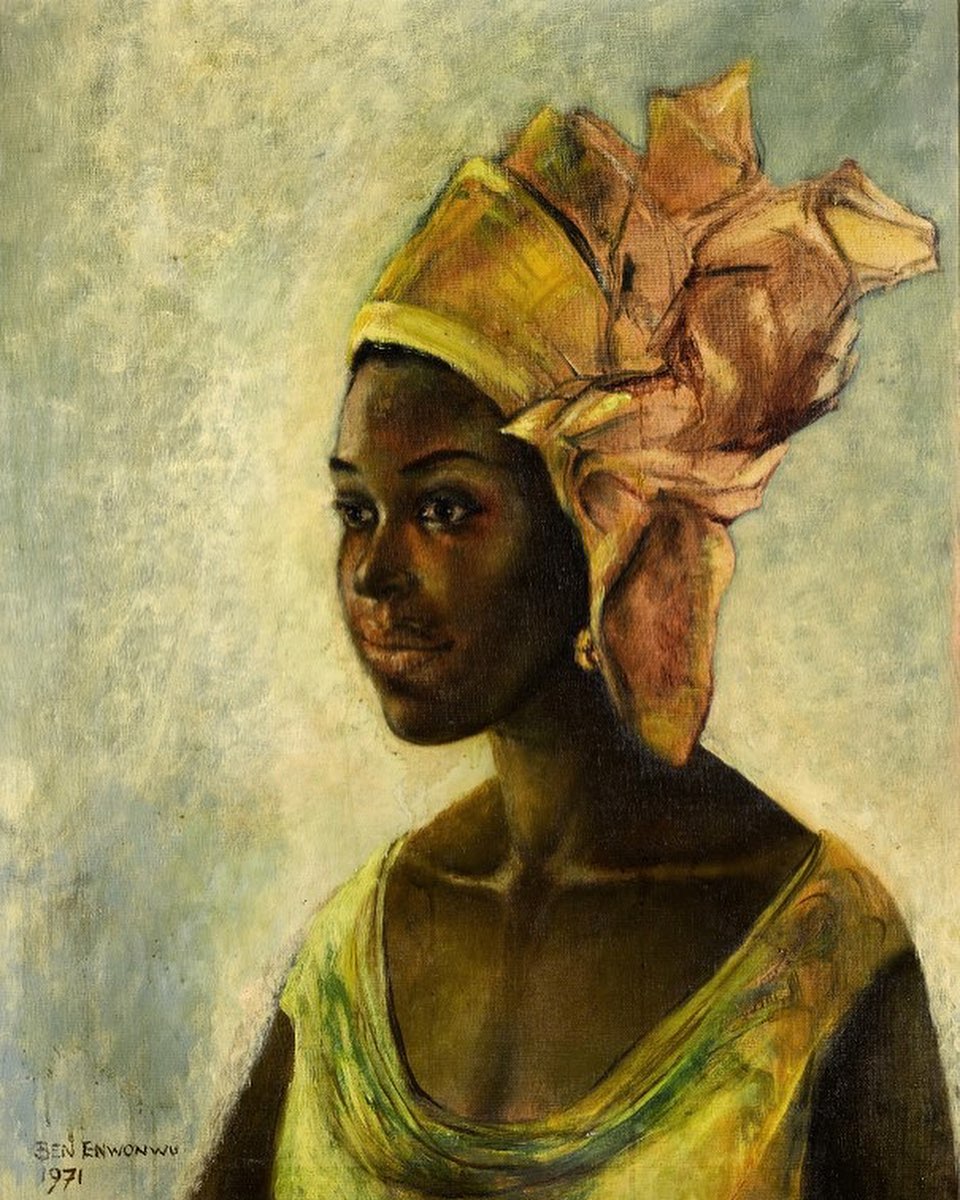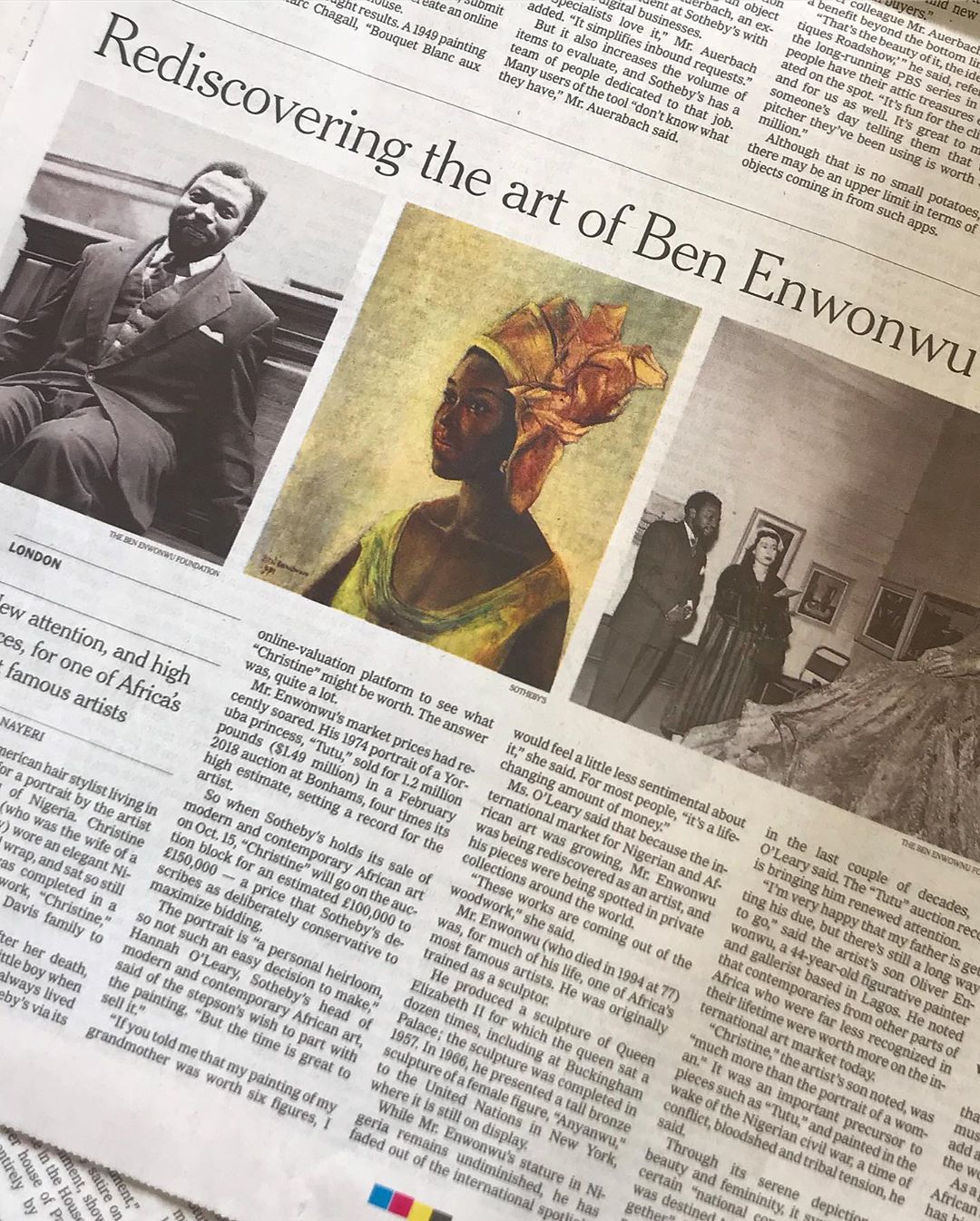 Photo Credit: Sothebys
The post Ben Enwonwu's "Christine" to appear in Sotheby's Modern & Contemporary African Art Auction appeared first on BellaNaija – Showcasing Africa to the world. Read today!.